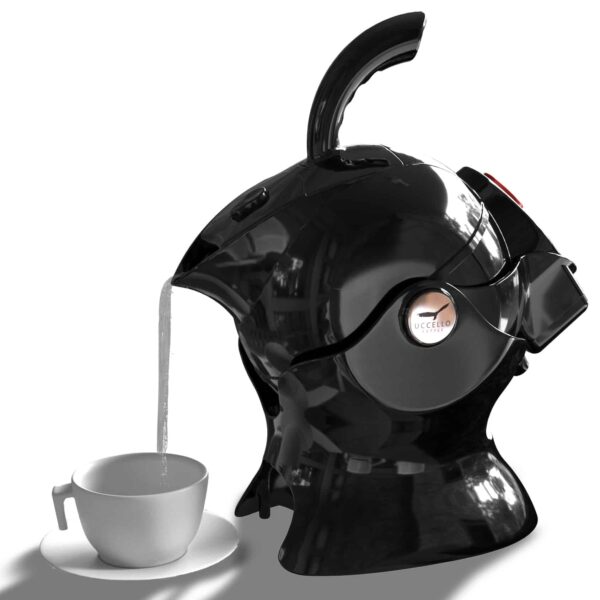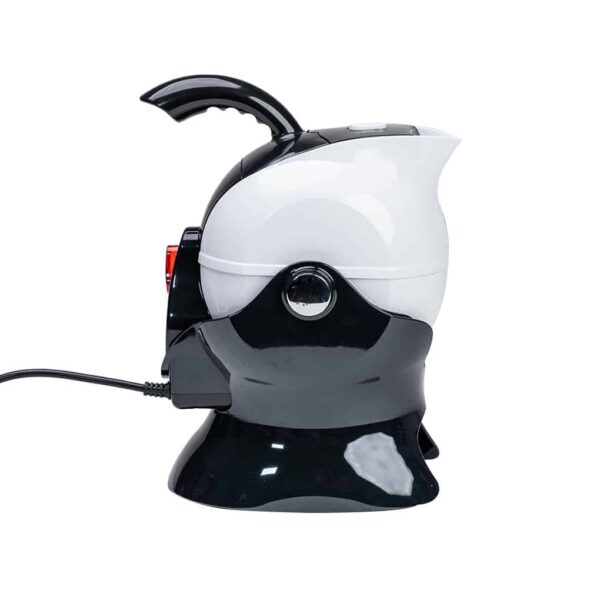 Uccello Tipping Kettle
$119.00
Pay using our NDIS method
more info
Select Click & Collect at checkout to receive 10% OFF
Description
Purpose & Benefits
The Uccello Tipping Kettle is an all in one appliance, its features have been carefully designed and crafted to help people with restricted mobility and limited strength. The ergonomic handle and PowerPour technology of the Uccello Kettle mean an easy, safe and steady pour, every time. The weighted base of the Kettle arcs on a rotating axis delivers hot water safely and steadily.
Pouring Hot Water steadily and safely
Kettle and tipper in one – Easily and safely used without ever removing it from the cradle.
Modern design – Attractive and modern design, with an easy-to-read water level indicator and quiet boiling.
Simple to use – The extra-wide spout makes it easy to fill the kettle from the tap or with a jug.
Tilt to pour action – The kettle's perfectly positioned handle provides an effortless tilt to pour action.
Uccello Kettle Features
Effortless pouring technology
Stainless steel heating element with British safety technology and control
Auto shut-off with overheating protection
Ergonomic handle for easy handling
The wide spout and large hinged lid
Removable stainless steel anti-scale filter
Water level indicator
Power-on light
Non-slip weighted base
Boil Water with Quiet boiling
The Uccello Kettle is the one appliance for all your needs. It's designed so that you can have some independence without having to ask someone else to do it for you and features a beautifully crafted design!
The perfect kitchen companion that is also:
Simple To Clean
Large hinged lid with large opening for easy fill, clean, and pour.
Removable vessel for optional hand-held pour and water refill.
Removable stainless steel anti-scale filter for easy clean.
Designed For Safety
British safety technology that is non-slip and has stable weighted base.
Auto shut-off with over-heating protection.
Buy this Uccello Tipping Kettle online at Medimart using Stripe, PayPal, Afterpay or NDIS method today!